Non categorizzato
Boston
where everything is… lobster
on
04 November 2016
After returning from our last trip in the United States and Canada, we've come back with a special fascination for the cities of Boston and Toronto.
In particular, we encountered a few curiosities in the capital of Massachusetts that our foodie friends are sure to be interested in!
Boston is one of the liveliest and most important cities of the USA—it's not a coincidence it's called The Hub.
It is a true bridge between America and Europe because of its cultural influences and for its trade, which has made this metropolis one of the biggest importers of Italian and non-Italian wine.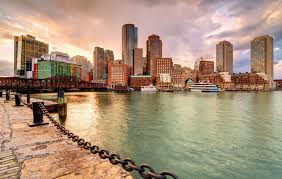 Contrary to what our usual stereotypes are about the eating habits of people in big American cities, we discovered a dining scene that was far from the trio of hamburgers, hot dogs, and French fries (though these are obviously not confined to USA, either).
The cuisine of Boston is extraordinary! Other than its Italian and Irish influences, it has the good fortune to be able to fish from its ocean, teeming with life.
In fact, Boston has been famous for its lobster since the time of the Pilgrims.
Lovers of "gourmet" street food can't miss a stop at the lobster shacks, the little shops where the fishermen serve steamed lobsters with melted butter and corn on the cob along the Waterfront.
For those who are looking for a restaurant experience, we'd recommend a visit to the historic districts Back Bay and Beacon Hill.
You'll find more than lobster in Boston. Expect to taste a huge variety of oysters, crustaceans, and seafood at good prices. It was enough to make us aficionados of this beautiful city built to human scale.
For now, we'll leave behind talk of these seafood treasures—not an easy thing to do—and return to the topic of wine, something we love to talk about.
After giving several in-depth seminars on Piedmont wine, we realized we were in a city that displays great interest and curiosity for everything about the wine world, notwithstanding its reputation as a beer-loving city.
In fact, the annual Boston Wine Expo is held here, one of America's most important wine festivals dedicated to the world of wine and food for buyers and consumers.
During the tastings, we interacted with a public that had a very open mind, ready to discover new wines. They were highly appreciative of the great Barolo and Barbaresco labels, but not entirely focused on them.
In fact, the wines that garnered the most appreciation were Langhe Nebbiolo, Dolcetto, and—of course—Barolo.
We'll hazard a summary of the tasting and say that the overall preference was towards strong and intensely fruity wines with good tannic structure.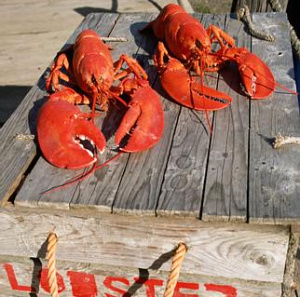 And in a city where lobster abounds, we couldn't leave behind our new Langhe Nascetta Albori.