Trips
Our wines in Northern Ireland:
Barolo stands out on the Emerald Isle
on
11 February 2020
This year started quite well, no doubt about it.
If you follow us on social media, you've probably guessed that soon we'll be telling you more about our trip to NYC for the "Barolo Barbaresco World Opening 2020", an important moment for Piedmontese wine, but first I want to give due prominence to another great journey of this 2020, in Northern Ireland.
It was my second time "in the Emerald Isle", which already at the time of my first visit had conquered a part of my heart with its glacial valleys and that green of shades never seen before. The first stay was for meeting Robert, our importer, and laying the foundations for cooperation, while these three days were the realization of a strong bond.
I didn't get to spend much time there, and unfortunately my exploration of Northern Ireland included only Belfast and the small village of Donaghadee. I can say, however, that I have perceived great interest from the Irish public, a young, lively audience, which after the years of the "Troubles" permeates a great rebirth movement.
I partaked in three events, in extremely different contexts, but united by extremely positive feedback and a trend of linear appreciation.
Ox Cave – Belfast
The first encounter between Alessandro Rivetto wines and the audience of Irish fans was held at the Ox Cave, a wine bar opened by a Breton in the heart of Belfast, where I presented our labels of Arneis, Nebbiolo, Barbaresco and Barolo Serralunga paired with cheese and salami platters.
This rare synergy between France and Italy thrilled the participants, culturally not very close to wine and certainly more familiar with French vines.
The character and complexity of the Piedmontese wines was a nice surprise for the public, particularly affected by Barolo Serralunga and Arneis.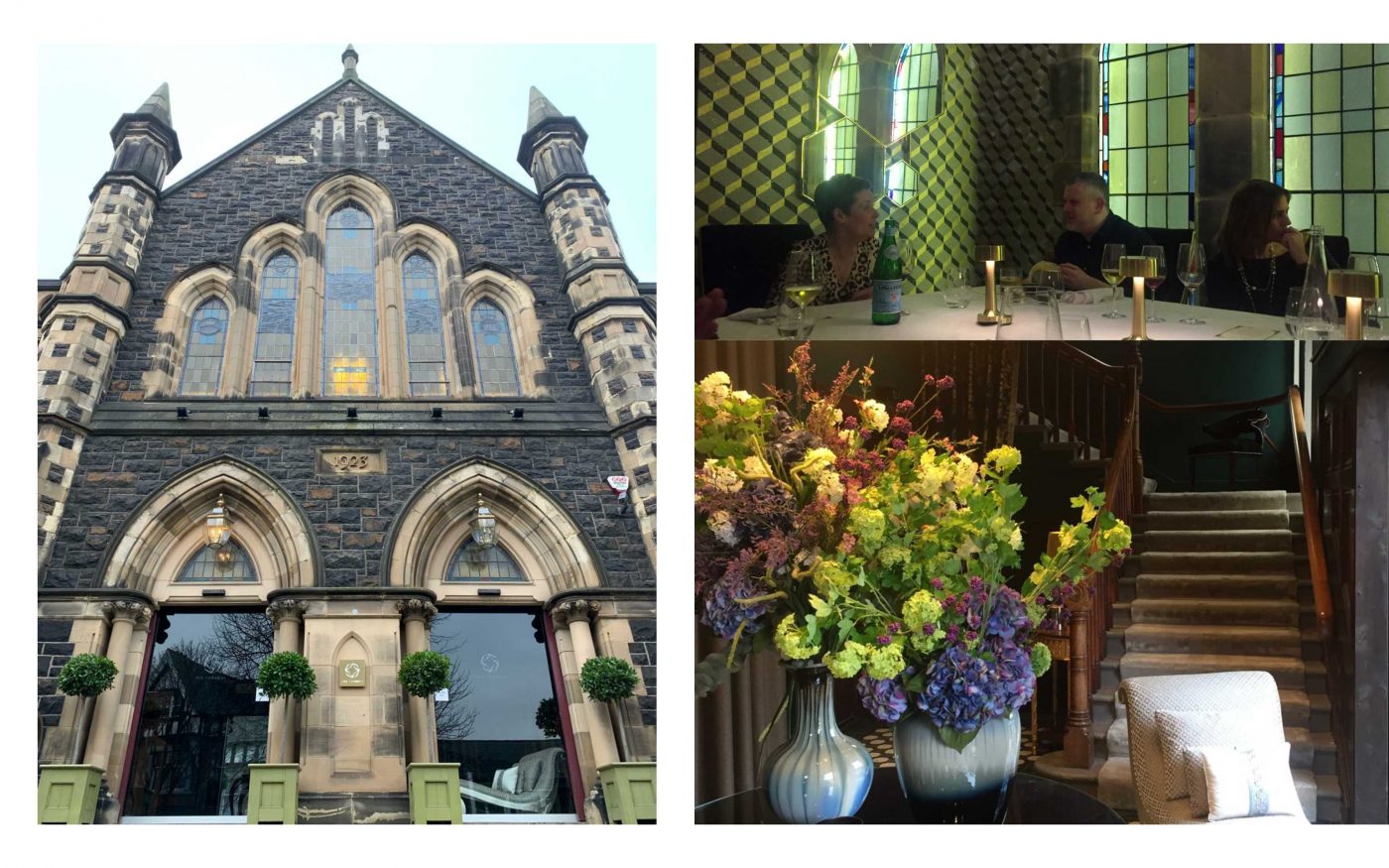 Saphyre – Belfast
The second event was held in what is perhaps the "coolest" location in Belfast: Saphyre is a luxury restaurant inside an old deconsecrated neo-Gothic church, an elegantly furnished environment in which every detail is incredibly studied.
Here our wines were the main ingredient of a wine dinner of the highest level, with pairing of Arneis, Barbaresco and Barolo Serralunga with extraordinary dishes. The pairing of scallops au gratin and Arneis was the most exciting one, a marriage of minerality that the audience of the evening will hardly forget.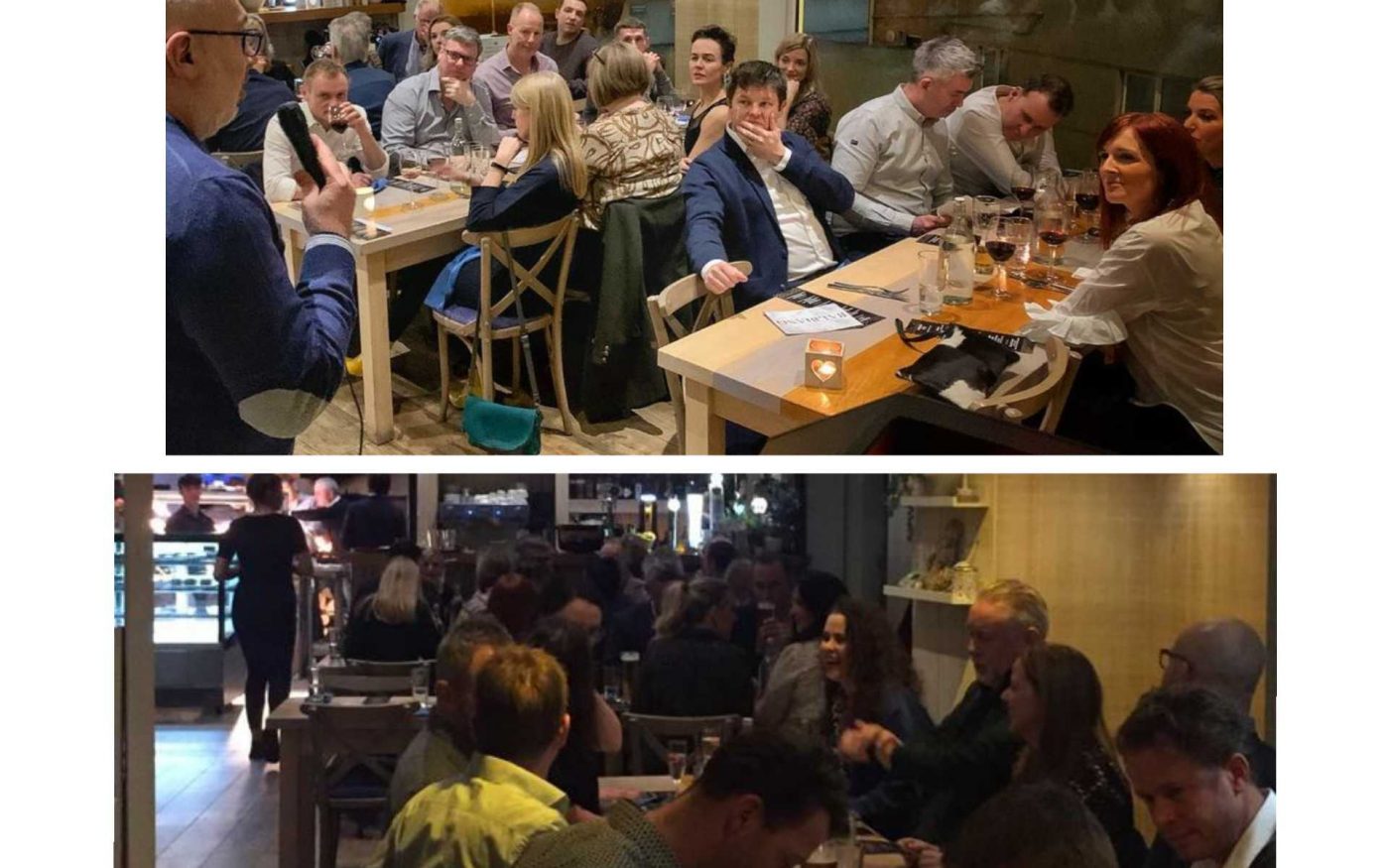 Harbour and Company – Donaghadee
For the last meeting, we moved to a small village 30km from Belfast, diving into the purest and most genuine Ireland.
On the Donaghadee coast, in the traditional "Harbor and Company" restaurant, the cut was informal and the audience young, but the quality of the cuisine and the interaction during the wine tasting have satisfied more than ever.
The wine knowledge was not necessarily very high, but the interest and curiosity made this last evening an indisputable happy ending. In particular, in this community closely linked to fishing, Arneis was the perfect companion for their delicious fish dishes.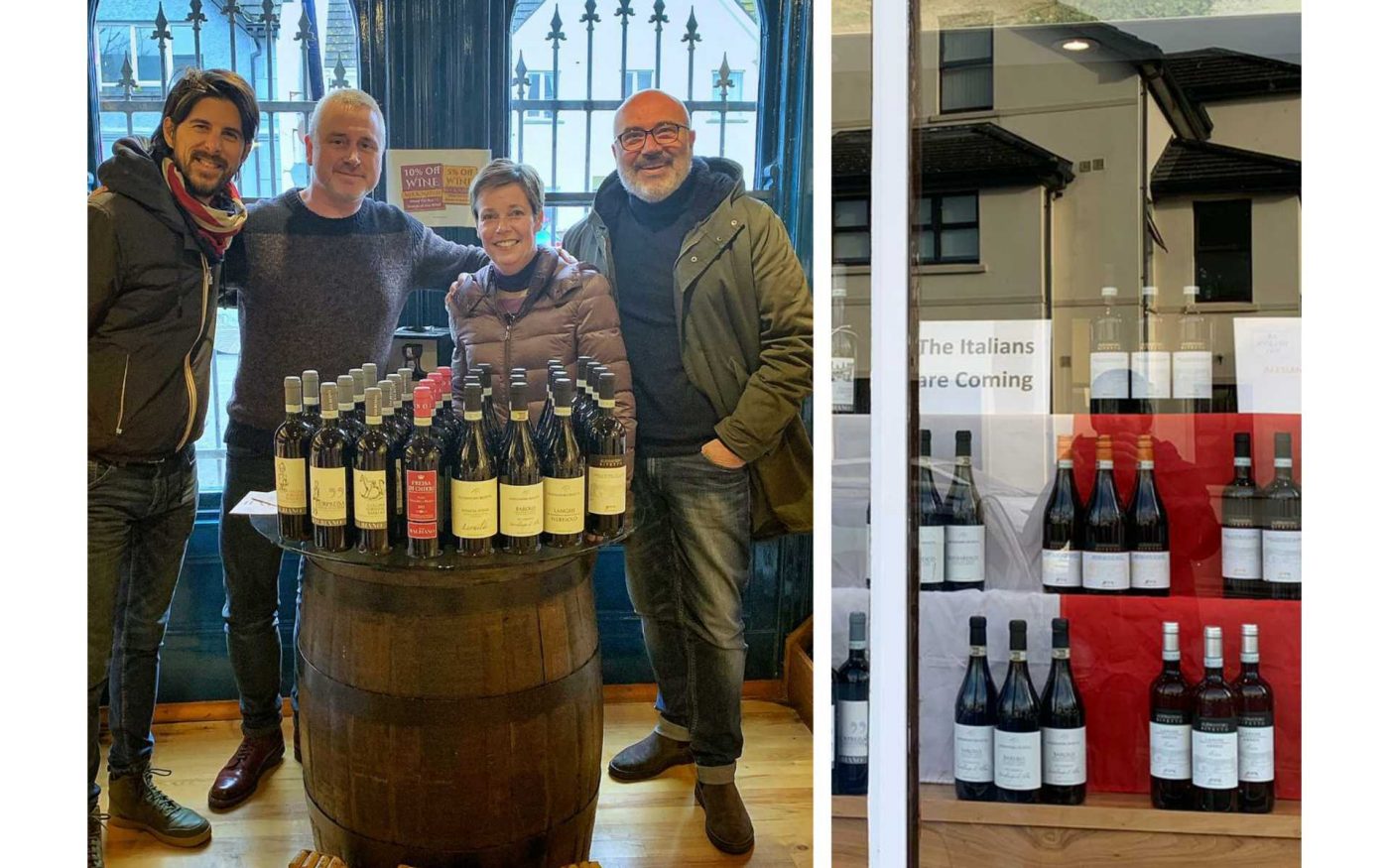 Thoughts about the Irish market
In conclusion I can say that this recent opening to the Northern Ireland market stimulates us a lot, and makes us believe in the possibility of future interesting collaborations.
Surely this is a community traditionally attached to beer – I myself cannot deny that I enjoyed some Guinness during my stay – nut they showed a lively interest in our Piedmontese wines, which perhaps they tended to underestimate a little.
A special thanks goes to Robert, our importer, in love with Alba and the Langhe, who introduced us to the most popular restaurant in the area as well as advertising our products in his two stores outside Belfast. See you soon Robert!