Trips
Philadelphia
for wine lovers!
on
05 August 2017
Have you been travelling for some time and are you missing the flavours of home? Or do you live in the home of Uncle Sam and you love Italian food and the great wines of the Langhe?
Here is a series of posts that respond to your needs! Today we will share with you our favourite restaurants in Philadelphia!
Vetri Restaurant
Vetri is one of the most famous and influential Italian restaurants in the United States. A point of reference for lovers of Italian food!
Opened by chef Marc Vetri after many years of working in some of the best restaurants in Italy, Vetri has become, after just a few years, one of the most famous and influential restaurants in the United States. A fixture for lovers of Italian food!
From the very start, this restaurant has stood out due to its wine list which today comprises 2,500 bottles and includes wines from almost every region of Italy.
The wine list displays 500 varieties from both the Old and New Worlds, together with a wide selection of old vintages. Something unique in the United States.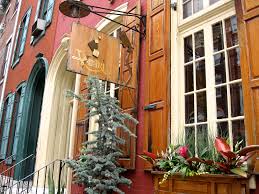 Ambra Restaurant
For those who love Italian food but also the exotic, Ambra Restaurant is a must.
This small restaurant combines Italian gastronomic traditions with modern trends, creating extraordinary dishes.
At Ambra's it is possible not only to enjoy the food but also Italian wine, including, obviously, the great wines of Piedmont!
A piece of advice? Be sure to reserve your table!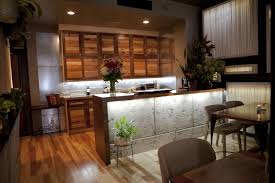 Lou Bird's
Lou Bird's is the restaurant that everyone would like to have in their neighbourhood.
With its informal but refined style it is the ideal place to spend an evening with friends, enjoying excellent food, excellent wine and, why not, excellent cocktails!
Lou Bird's food, under the supervision of executive chef Natalie Maronski, is a harmonious fusion of traditional seasonal ingredients from both the Old and New Worlds, re-created with both classic and modern techniques.
In this way, Lou Bird's has been able to offer a playful and tasty menu, to the extent that it is listed amongst the 50 best restaurants of 2017 by the Philly Review!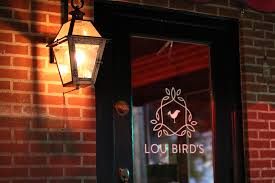 Waynesborough Country Club
Who has never wanted to spend a day at one of the famous American country clubs to chill out with friends in the midst of golf courses that epitomise the best of American traditions?
The Waynesborough Country Club could be the answer for all those in Philadelphia dreaming of such an experience, especially those who love the pleasures of food and wine – the wine list has sooo many Italian wines!
In fact, this Country Club has 4 excellent choices:
the Fairway Grille is chic and stylish with a splendid terrace overlooking the golf course
the Pub is aimed at club members who want a quitck snack or a meal
the Fireplace Lounge, with its exposed beams in the ceiling, a big stone fireplace and a bar, offers spectacular views over the golf course
the Waynesborough Room, chic and sophisticated, is perfect for gala events and company meetings!