News & Events
London calling
Nebbiolo Day
on
12 November 2017
What world would be without Nebbiolo? Perhaps it is the same question that Walter Speller, Italian wine expert and Italian editor of JancisRobinson.com, were wondering about when he has the intuition to create the first event in London, or better the first day, completely devoted to Nebbiolo grape and the its amazing wine expressions.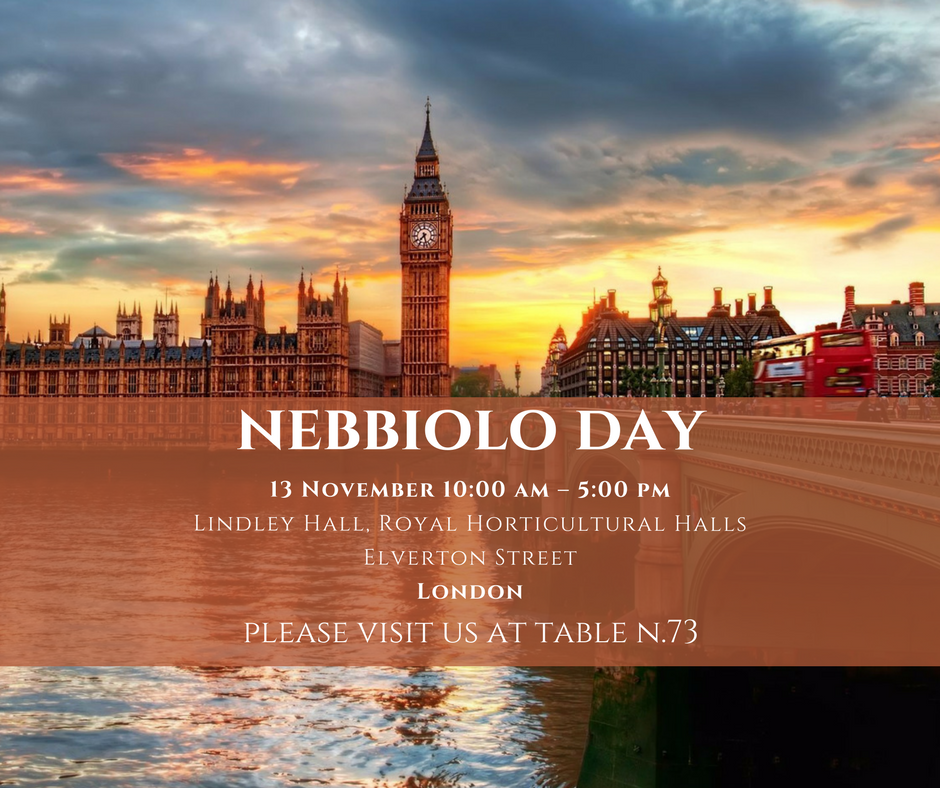 On Monday, November 13, in a central location of the British capital, the Royal Horticultural Halls in Elverton Street, from 10 am to 5 pm, over 80 producers from different areas of Northern Italy will meet to present to the English public the denominations of which the Nebbiolo is the protagonist.
At table n.73 we will also be here to taste together and to explain the magnificent wines Nebbiolo can donate in Langhe.
At our desk you will find Langhe Nebbiolo DOC, Barbaresco DOCG and our full range of Barolo: Barolo DOCG, Barolo of the Municipality of Serralunga d'Alba DOCG and our Barolo Cru Lazzarito DOCG and Barolo Cru Vigna Rionda DOCG (presented for the first time in UK).
Do not miss!