Non categorizzato
At dinner
with Mauro and Alessandro
on
28 June 2016
Today, we'd like to share a few of the best pairings that we tried in some of our favorite restaurants and relais of the Langhe.
L'Osteria Arborina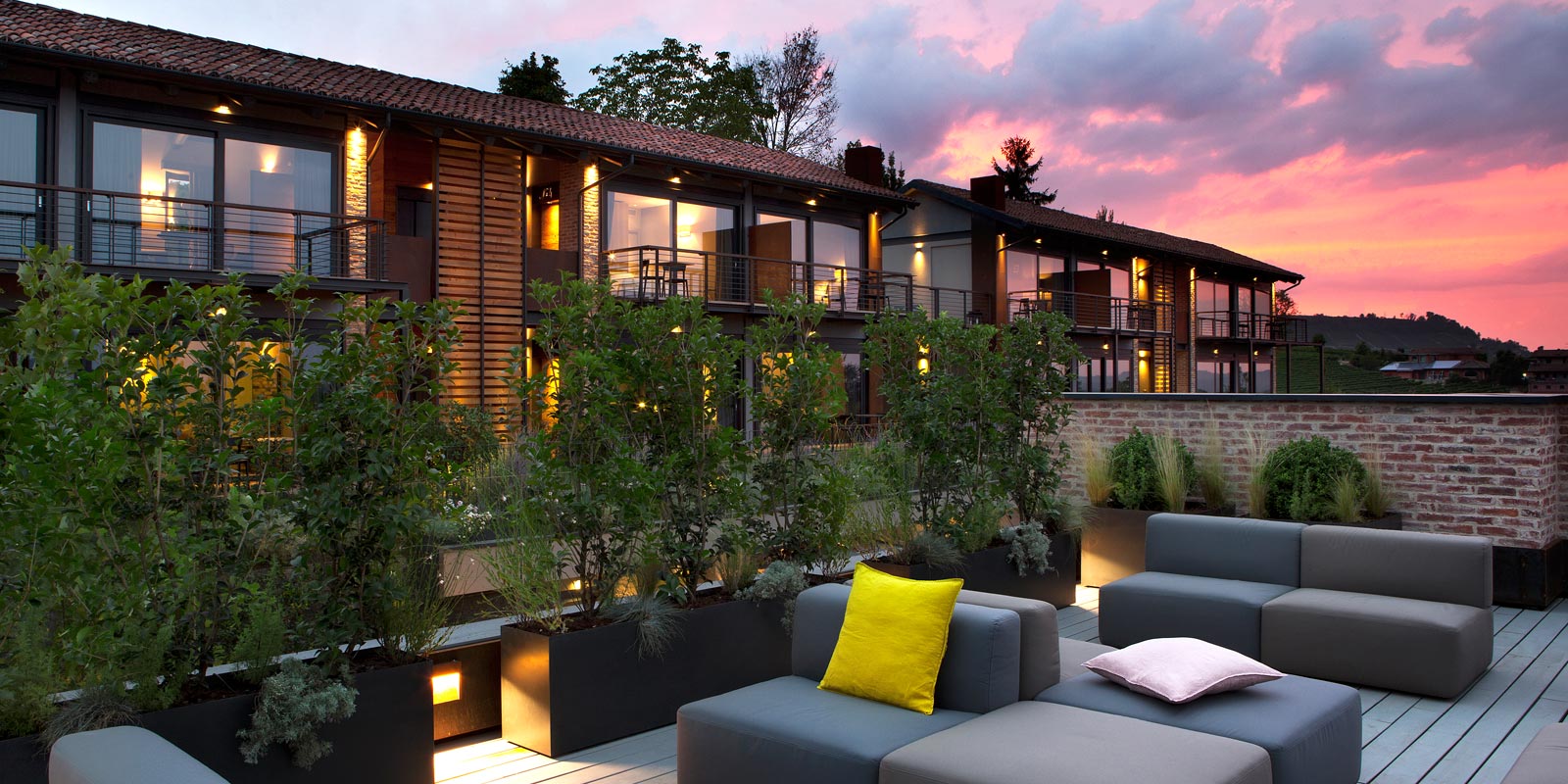 We'll start with the Arborina, not for alphabetical order but because we're going to follow a space and time chronology in our list.
We saw this magnificent structure when it first began to bud (in Piedmontese dialect, arborina or arbeut means a "sprout" or "bud") during the very same period in which we were beginning to work on our winery.
We're separated from the Osteria by just a few short walks through the vineyards.
This Michelin-starred temple of traditional Piedmontese cuisine and its connected Relais are located on the summit of a hill covered in vineyards…we'll leave the fantastic panorama this osteria enjoys from its balcony to your imagination.
We personally recommend coming here to enjoy the Langhe in all its beauty, accompanied with the selected flavors of the food made by Chef Massimiliano Celeste, which we love pairing with our wines.
An example? Alessandro suggests the Fassone veal filet with Nebbiolo sauce and crunchy guanciale to pair with our Langhe Nebbiolo to exalt its balsamic notes.
Cà del Lupo
This hotel and restaurant is located on the top of a hill of Montelupo Albese, looking out over vineyards and groves of hazelnut trees onto a land that has been declared a UNESCO World Heritage.
Its amazing view can be admired from its many tall, wide windows. Following in the footsteps of their grandmother Quintina, owners Savio and Stefano have transformed what once was a private residence into one of the Langhe's most unexpected structures that offers not just its incredible location, perfectly adapted for special occasions and ceremonies, but also a haute cuisine menu.
If you ask Alessandro what his favorite item on the menu is, the question won't be halfway out of your mouth before he responds, "without a doubt the rabbit cooked in a wood oven, paired with a fruity but decisive wine like our Dolcetto."
Da Felicin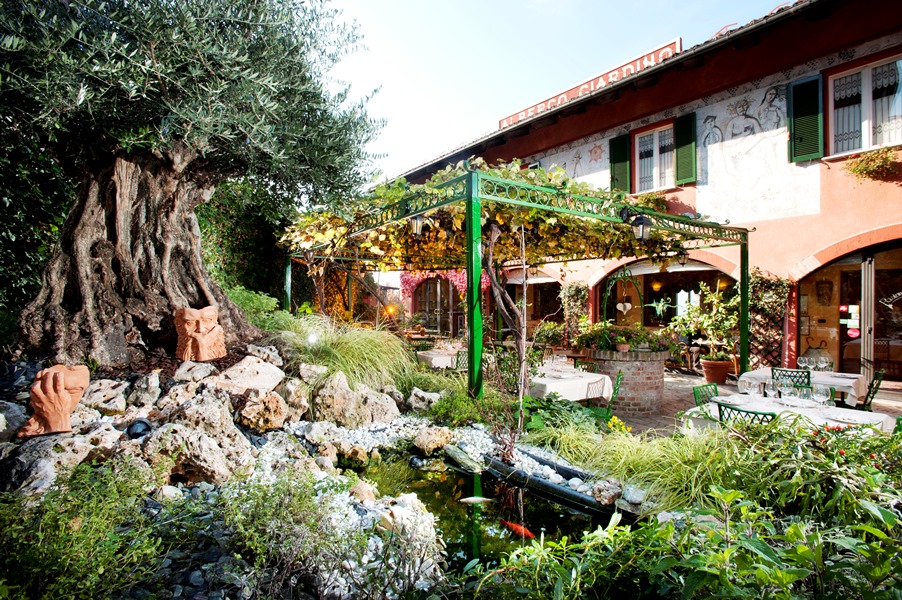 The restaurant Da Felicin offers traditional cuisine with very modern twists, and attracts gourmets and food lovers from all over the world to its pretty little angle of the Langhe in Monforte.
Mauro is a regular patron of this restaurant. Besides the genuine affection we have for owners Nino and Silvia, what we like about Felicin is the attention to detail for everything from the selection of raw ingredients to the decoration of the place.
To us, Felicin represents one of those places that has a part in our own history and, we hope, also in our future.
It's a place where you feel at home, where it's easy to pass a beautiful evening in the company of friends and family both in the cold winter—cozy inside the beautiful restaurant—and in the warmer months under its toppia (a pergola wound with grapevines).
Here, at any time of the year, you can enjoy a nice plate of fresh tajarin pasta made in-house and prepared with the best the Langhe has to offer. All of it, of course, should be accompanied with a nice glass of our elegant Barbaresco.