Osteria AR
in La Morra
New challenge, big dream. When wine meets Langa food.
A meeting and passing place to stop and rediscover the simplicity and quality of traditional Langhe dishes.
The Osteria AR, in the center of La Morra, at 46 Via Roma, is to all intents and purposes a historic establishment. It used to be a meeting point for all those people who "gave birth" to the Langa we know today, from Martinelli to Petrini, who used to meet here to talk about great wines and good food.
I could not have imagined a better location for my new project, which was born precisely with this purpose: to return to those values, to re-discover the food and wine products of our hills, in their highest simplicity. 
Two chefs, one younger and one with long experience, create in the kitchen the same atmosphere of "exchange" that can be found in the wine selection, composed for 50% by Alessandro Rivetto labels, and for the rest by local producers (and non) who have chosen to believe and get involved in this adventure of mine.
In the kitchen the protagonists are always the raw ingredients, carefully chosen and highlighted with traditional preparations, but with modern accouterments. Seasonality plays an important role, as does health: little salt, light fried foods, conscious choices.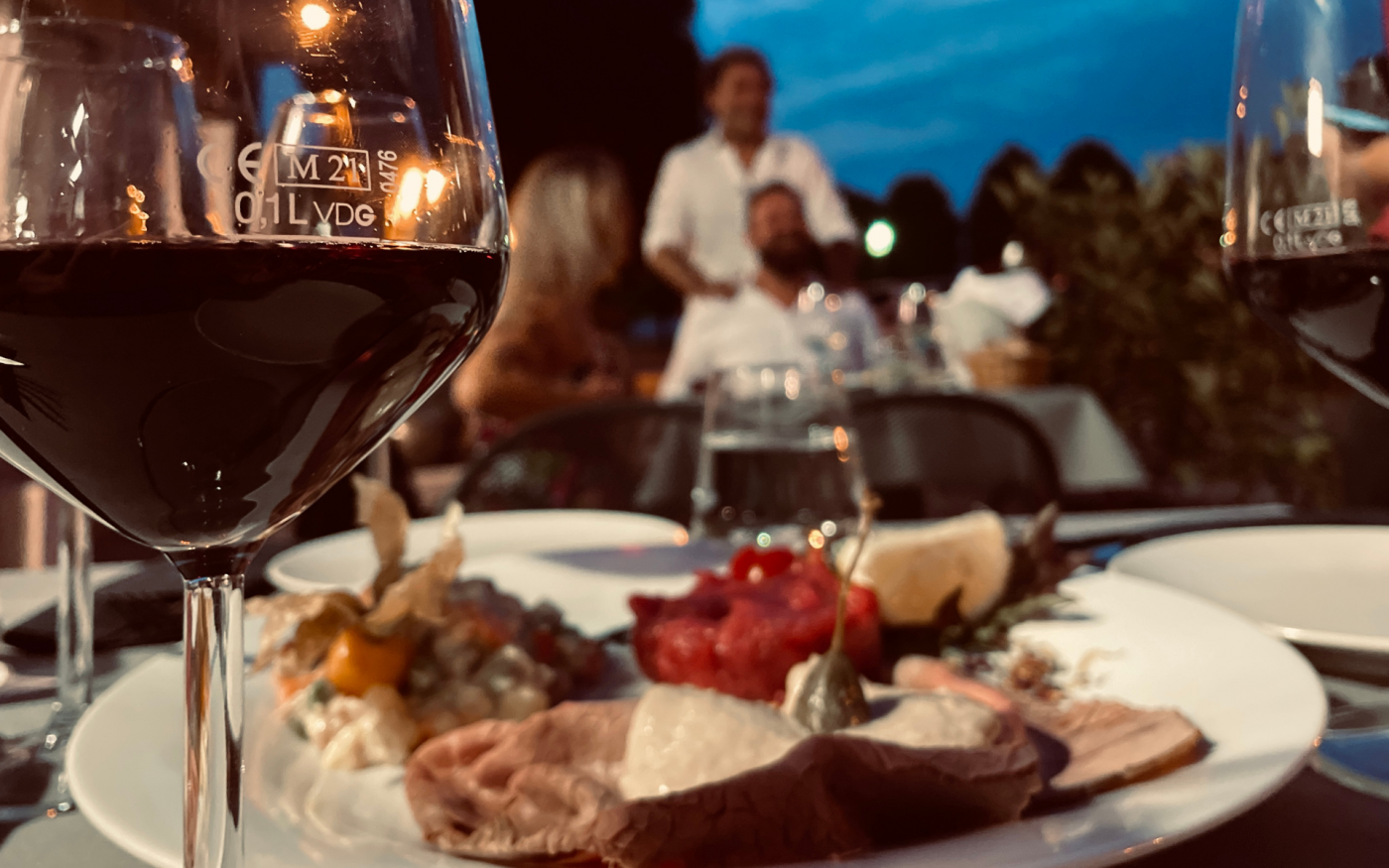 Feeling good, feeling at home
VinBar's tactical location means that all visitors of La Morra pass by us. International tourists, office workers on their lunch break, farmers returning from the land: anyone who stops by our Bar Osteria will simplify, let themselves go and indulge. 
Whether you stop there for an aperitif, a business lunch, a dinner, you will be greeted with a good glass of wine and genuine, reassuring food, affordable for everyone, but prepared with care and meticulousness.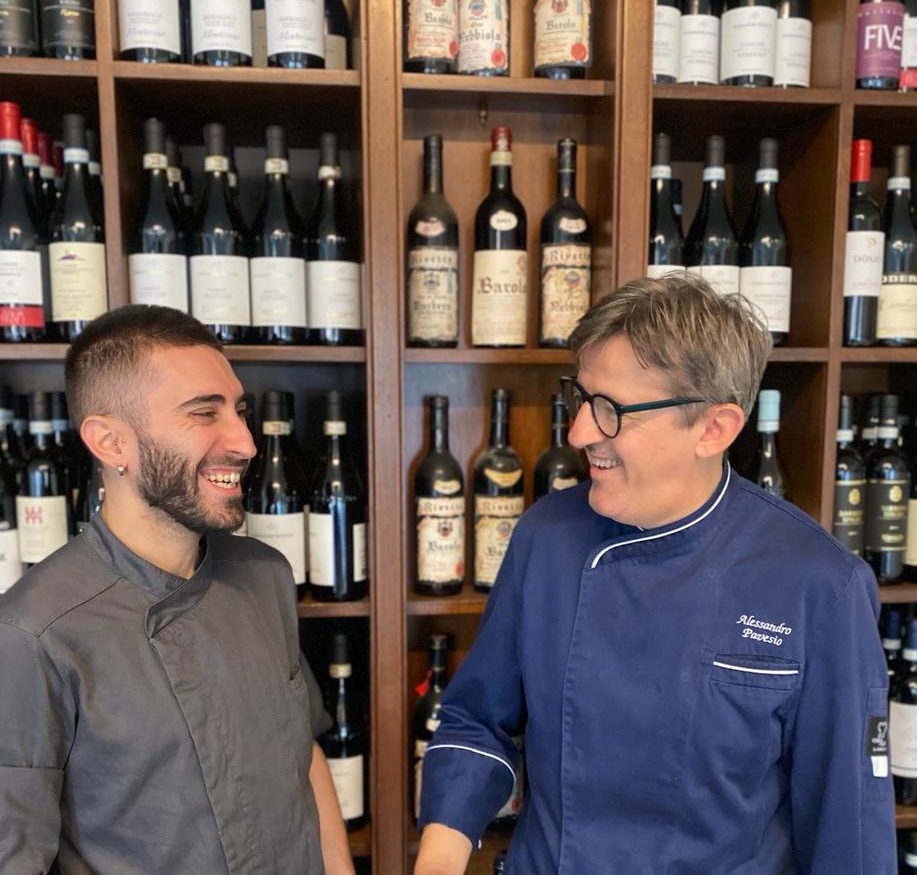 Two cooks, two generations
Boss of the kitchen is Alessandro Pavesio, a cook whom I greatly respect and who brings a wealth of experience to our Osteria. His great sensitivity and ability to bring tastes and scents together comes out in every proposal on the menu, with traditional dishes and combinations that are never trivial.
At his side is Matteo Marsengo, class '95, who "contaminates" the kitchen with a desire to experiment, play with ingredients and test their textures, colors, and uses.
The result is a menu that reassures and amazes, which tells the story of the Langhe as an ancient story, but one that is constantly evolving.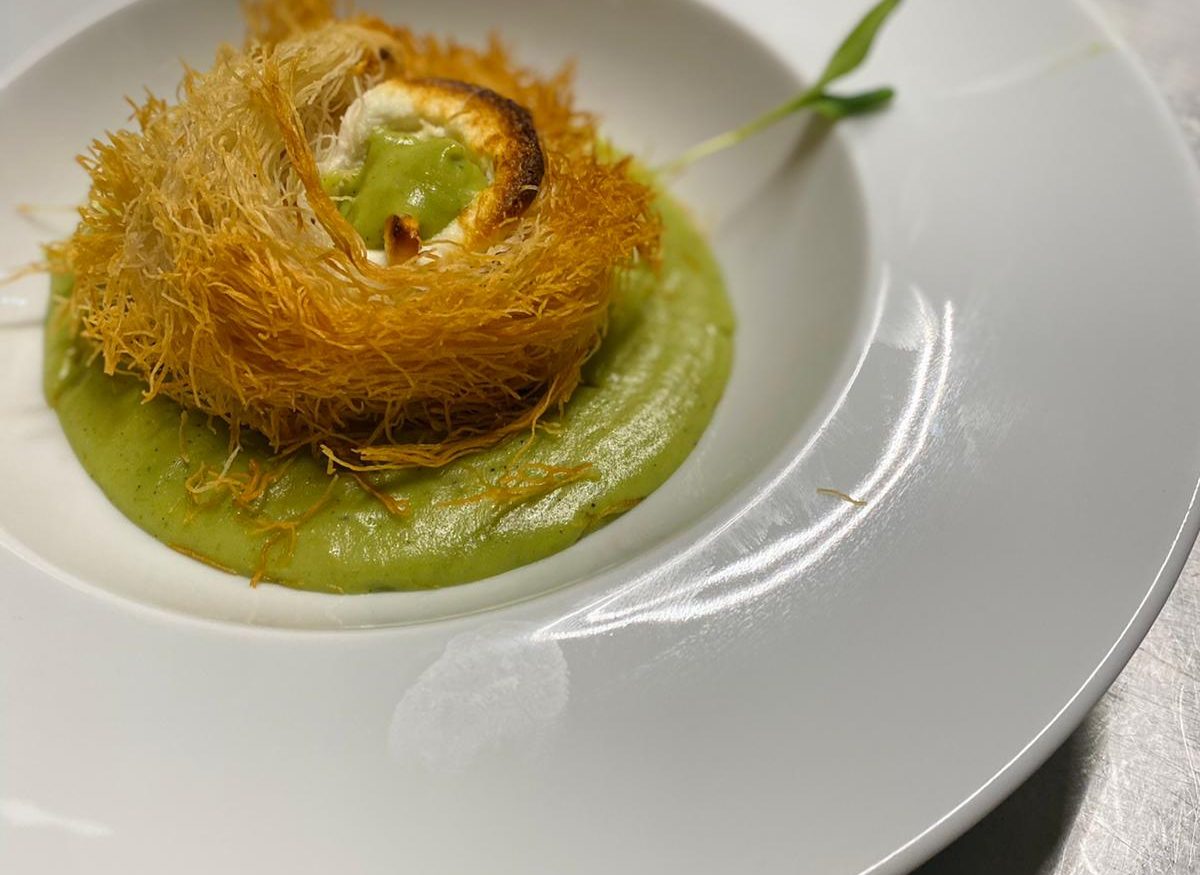 "No to waste": the art of reuse
VinBar's kitchen places great emphasis on sustainability, understood both as choosing local, seasonal ingredients and reducing waste.
Here the stalk of asparagus, instead of being discarded because it is too fibrous and tough, is boiled and reduced to cream. Shrimp heads make broth, as do beef bones. No part of meat, fish, vegetables is really useless when the creativity of two cooperating minds takes over.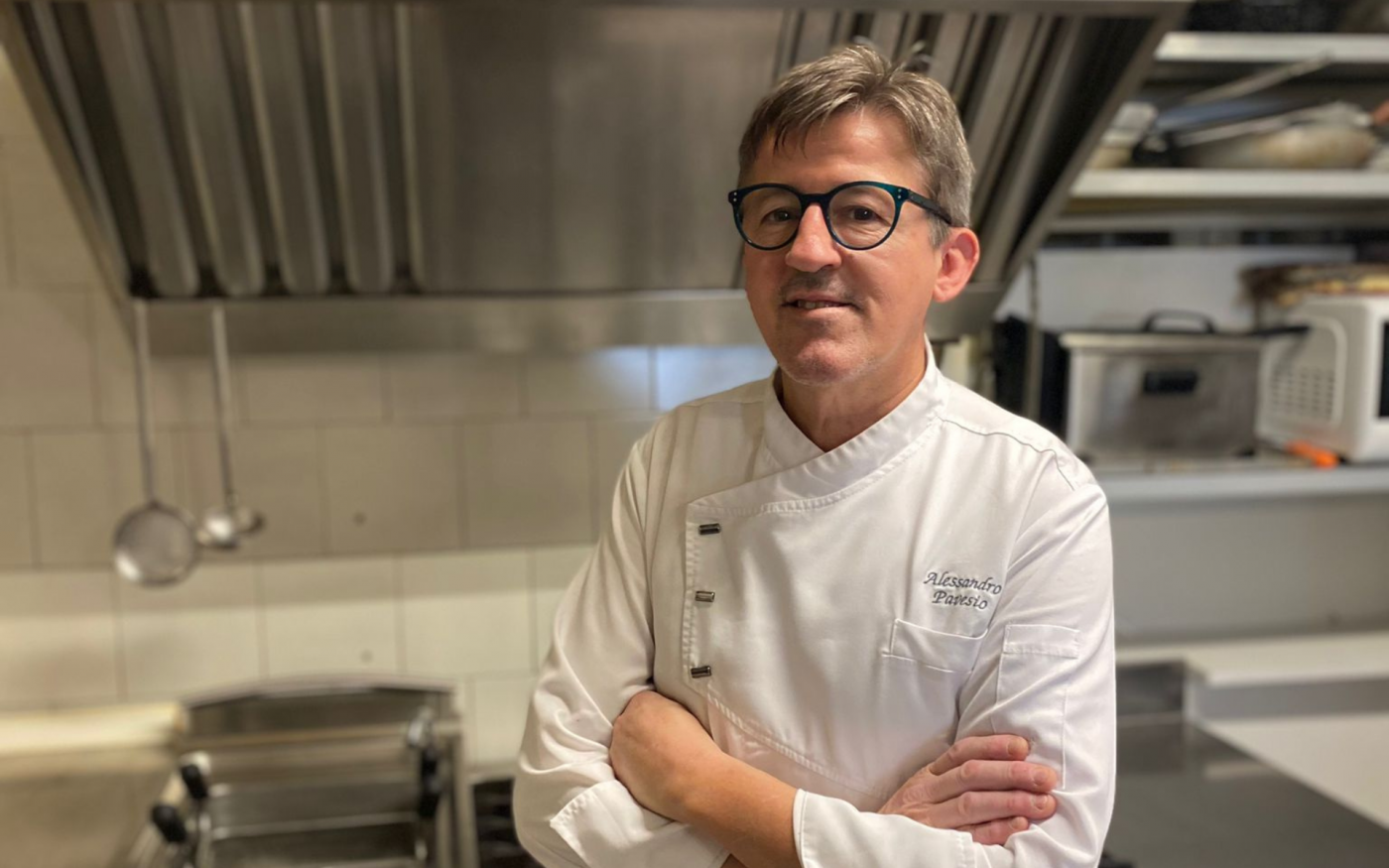 Alessandro Pavesio: the path 
Our head chef, in his wanderings over the past years, has cultivated experience in the most varied forms of cuisine. 
A journey that began on the Amalfi Coast, where he learned the basics and worked extensively, that has seen him pass through France and Germany, catering, local restaurants, video blogs. Alessandro has been a cooking teacher, a recipe writer, and became an AIS sommelier.
Nicknamed "SupercheFFo," where the double "F" stands for (facilità) ease and (fantasia) imagination, elements that make his cooking a playful, yet educational experience. Healthy, yet engaging and convivial.
Alessandro has traveled the length and breadth of the food world, learning its strengths and weaknesses, and then landed here to help me communicate the Langa, simple and beautiful, the way I like it.
If you want to find out more about our chef click here.
Book

your table
We are located at 46 Via Roma in La Morra, you can make reservations by filling out the form below, or by calling +39 338 870 6540.